The Burden of Proof in Criminal Cases
If you or a loved one is charged with a criminal offense in Houston, TX, you may be wondering, "what type of defense do I need to prove to beat these charges?" Understand that the burden is not on you to prove your defense. The burden is on the Harris County District Attorney to prove – beyond a reasonable doubt – that you are guilty and a conviction is warranted.
In Texas, the beyond a reasonable doubt standard is defined in Section 2.01 of the state's Penal Code. It states:
All persons are presumed to be innocent and no person may be convicted of an offense unless each element of the offense is proved beyond a reasonable doubt. The fact that he has been arrested, confined, or indicted for, or otherwise charged with, the offense gives rise to no inference of guilt at his trial. Acts 1973, 63rd Leg., p. 883, ch. 399, Sec. 1, eff. Jan. 1, 1974. Amended by Acts 1993, 73rd Leg., ch. 900, Sec. 1.01, eff. Sept. 1, 1994.
What does this mean?
Basically, it means that only if you are sure, beyond all reasonable doubts, may you find a person guilty of a crime. If you have a doubt, and it is reasonable, your verdict should be not guilty. It is one of the most important concepts that exist for individuals charged with crimes. It corresponds with the long-standing legal principle that every person is innocent until proven guilty.
How Beyond a Reasonable Doubt Applies to a Criminal Case

In your criminal DUI case – whether it be charges of alleged DUI, alleged drug possession, etc. – Houston criminal lawyer Tad Nelson will explain exactly what beyond a reasonable doubt means so it is crystal clear to the jury how high the burden is to reach a guilty verdict.
Why?
Because the objective is to ensure each juror understands that if they have any reasonable doubt, it means, under the letter of the law; that they must find you not guilty.
How Beyond a Reasonable Doubt Applies to the Prosecutor in Your Criminal Case
Basically, it's the exact opposite for the prosecution. In fact, many Harris County prosecutors would love to simply skip a discussion about beyond a reasonable doubt. Why? Because they know that it's an extremely high standard and one that they have to meet in order to secure a legal conviction.
Some Harris County prosecutors try to diffuse the beyond a reasonable doubt lesson by asserting that there is no precise legal definition of beyond a reasonable doubt or that it is not beyond all doubt. The may even tell the jury that they do not have to be 100 percent certain to reach a conviction and that a jury can have doubts, as long as they're not reasonable. This comes as no surprise during trial since the prosecutor's job is challenging, especially if your Houston, TX defense lawyer does a good job of explaining to the jury what threshold has to be met by the prosecutor.
Board Certified Houston Criminal Attorney
Criminal penalties for the convicted offer no mercy in a high maintenance law enforcement zone like Texas. If you were charged with any form of criminal offense you need to talk with attorney Tad Nelson as soon as possible.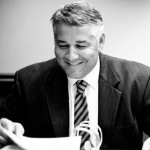 Not only is Tad Nelson an experienced 30+ year veteran criminal defense lawyer with a record of success in Houston, he's also Board Certified in criminal law making him highly knowledgeable on ALL MATTERS relating to criminal law per the Supreme Court of Texas. Very few lawyers hold this distinction which serves as a comfort to many of those who walk into Tad's office unsure of how to tell the difference between a person with a law degree, and a real criminal defense lawyer.
If you were charged with a crime and need a lawyer to help mount a defense, reach out to our experienced criminal defense team by calling us at 713-659-0909, or by sending a message to us using our contact form.
Once we get your message, we'll call you back.
Houston Defense Lawyer Tad Nelson on "The Burden of Proof"