If you're facing criminal charges in Houston,
Talk with a criminal defense attorney immediately!

Attorney Tad Nelson is a licensed Texas lawyer. Since 1991 he has provided legal defense services for Houstonians in Harris County and throughout the greater Houston area. Mr. Nelson is Board Certified® by the Texas Board of Legal Specialization, an ACS/CHAL Lawyer-Scientist, and an aggressive defense attorney. If you need experienced legal counsel, call us today.





Attorney
Tad Nelson
Former Texas Prosecutor
ACS/CHAL Lawyer-Scientist
Board Certified® in Criminal Law
Licensed Since 1991
Houston Area Native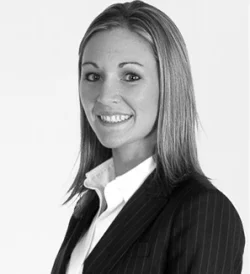 Attorney
Amber Spurlock
Former Federal Prosecutor
U.S. Military Veteran (Capt.)
ACS/CHAL Lawyer-Scientist™
Licensed Since 2007
Houston Area Native
Get The Legal Defense You Deserve!
Call Texas Board Certified® Criminal Lawyer Tad Nelson Today!
The Law Offices of Tad Nelson and Associates, a Houston, TX based criminal defense law firm that's led by Board Certified® Criminal Law Attorney Tad Nelson, handles all forms of criminal cases including all misdemeanors, felony offenses, and federal cases.
We've successfully represented Houstonians facing federal indictments, drug possession charges, drunk driving cases, Capital Cases (Capital Murder), bank fraud, theft, robbery, aggravated assault, sexual assault, as well as other criminal defense litigation like criminal record sealing and juvenile defense.
If you're facing the brunt of the often over aggressive Texas criminal justice system and are in need of legal representation, Houston criminal defense lawyer Tad Nelson is ready to help you.
Tad Nelson has been a staunch defender of the criminally accused since 1991 and is Board Certified® in criminal law by the Texas Board of Legal Specialization®. If your case needs immediate attention, call our law office at 713-659-0909 to schedule your free consultation today.
We Fight Drug Charges
Call 713-659-0909 for help.
Whether you've been accused of a drug crime involving marijuana, cocaine, meth, heroin, or any other substance deemed "controlled" by the State of Texas or the Federal Government, attorney Tad Nelson will represent you in the court of law to the best of his ability.
As a lawyer who is Board Certified® in Criminal Law by the Texas Board of Legal Specialization, you can be sure his ability, and level of competence as a criminal defense attorney, is high. Attorneys Tad Nelson & Amber Spurlock are among the best qualified criminal justice lawyers in Texas when it comes to defending the accused via criminal case litigation in the court of law.
If you were arrested and charged with drug offenses and need help, contact us immediately.
A Passionate Defense of Juveniles!
Don't leave the fate of your child to the state. Call us.
Texas Board Certified® Houston lawyer Tad A. Nelson prides himself on lawyering cases in which juveniles have been charged with a criminal act. All forms of juvenile crimes are serious and real close to the hearts of our legal team. Depending on how these cases are handled, and the counseling given to the young person, a lifetime of change can occur.
In some cases in which favorable verdicts are handed down from Harris County jurors, The Law Offices of Tad Nelson & Associates may see grounds to petition the court to have the criminal records involved with the case removed from the background of the accused young person. We encourage parents to work with us on this end so that the criminal record may not appear in background checks in the future and adversely effect future growth opportunities.
Sex Crime Accusations & Defense
There are several options to defend you. Let us help.
We Don't Judge Our Clients, We Defend Them
When it comes to defending Houstonians targeted by allegations for sexual related crimes, the 30+ year veteran Houston criminal law attorney knows his way around the courtroom, and how to discredit supposed evidence.
As a ACS/CHAL lawyer-scientist, Tad Nelson wields a high level of skill in scrutinizing trace evidence. As a criminal defense lawyer, he's also highly adept at disproving said evidence, when possible, by mounting a formidable challenge in pre-trial & litigation proceedings.
In ALL criminal cases involving allegations of sexual assault, its best to have a criminal justice attorney who'll do the leg-work to reveal the evidence that should be thrown out of court, and the experience to identify it.
Sealing & Removing Criminal Records
Lots of people could clear their records. You may qualify.
Criminal record sealing, expungement, expunction, and Certificates of Non-Disclosure, are a few legal options that the attorneys of the Law Offices of Tad Nelson & Associates may be able to take advantage of when working to remove past or present criminal records & arrest entries from being a part of your criminal background.
Let's face it, you may lose a number of professional, educational, and business opportunities as a result of being seen as a "known criminal" regardless of your high morals & being previously held accountable of a past mistake.
Heck, you can't even live in some communities if you have a criminal record. In most cases, when certain conditions are met, we can have your criminal records sealed.
Exploring the possibility of criminal record sealing may be the best option for adults who are experiencing woes related to a past encounter with the criminal justice system in Houston. We can help. Contact us.
Federal Criminal Charges
Let us look at it. Trust our experience.
Our law firm provides smart legal representation based on a calculated defense strategy for persons indicted for a federal crime by a federal grand jury and need a lawyer who knows how to finesse the system for the benefit of the accused. When weighed down by federal charges, you'll need one of the best criminal defense lawyers in Houston. If you expect to have a worthy chance at a successful legal engagement with the FEDS, you'll need a lawyer with the resources to challenge federal prosecutors.
With over 30 years of criminal defense litigation experience, experience as a prosecutor, Board Certification in criminal law, credentials as a scientist, few lawyers in these United States of America have credentials that match or exceed that of Tad Nelson. Notwithstanding, even fewer attorneys have the practical experience to make their hard-earned credentials count when it matters most; for their accused clients. You'll need a great lawyer if you're facing prosecution by the Federal government. Attorney Tad Nelson will be able to help you.
If you have questions, call our Houston office at 713-659-0909 to talk with Tad Nelson. When we talk, we'll schedule a time to review your case so we can decide on the best approach. Our legal team has extensive experience defending individuals accused of drug trafficking, bank robbery, human trafficking, white collar crimes, high crimes & misdemeanors, and other federal crimes. If you're seeking preferred legal representation from a nationally respected attorney, you're at the right place.
Houston DWI & DUI Charges
We Accept Cases in Harris County & Galveston County
Tad Nelson & Amber Spurlock also litigate cases involving accusations of driving while intoxicated (DWI). If you've been arrested for DWI, or for suspicion of DWI in Houston, talk with one of our criminal defense lawyers as soon as possible to find out if your rights were violated during your police encounter, learn more about your legal options, and to begin working on a strategy to beat the charge.
Whether you've been charged with intoxication manslaughter, DWI with a child passenger, or facing prosecution for DWI the first, second, third, fourth, or fifth time, call us. It doesn't matter whether or not you think you have a chance or not, you have no idea of the legal strategies available to us that we can use to your benefit. Our first step would be to stop the suspension of your Texas Drivers' License, then take it from there.