There are a number of times in life that we make decisions that we'll end up regretting far into the future. Nothing could be illustrative of this notion than looking back on a series of actions that lead to a conviction for a criminal offense. We all make mistakes in our lives. When it comes to criminal cases, the implications of such a mistake can last a lifetime and may prevent you from taking advantage of certain opportunities in life.
Houston criminal defense lawyer Tad Nelson has helped thousands of Texans get their criminal records sealed, and in some cases, removed entirely.
If you live in Harris, Montgomery, Brazoria, Fort Bend, San Jacinto, Waller, Chambers, Liberty, or Galveston County, and want information about whether or not your criminal records can be sealed or removed, contact the Law Offices of Tad Nelson & Associates at 713-659-0909.
Should You Seal Your Criminal Records?
Absolutely. If the criminal record(s) in question are eligible for a Certificate of Non-Disclosure, or Expunction, then you should leave no stone unturned in the effort to clear your good name. People change. The person you are today is probably different from the person you were in the past. If you've made mistakes in the past, and have reformed, then you deserve a second chance and the Law Offices of Tad Nelson & Associates will help you fight for it. Its what we do.
Options For Sealing Criminal Records in Texas
In Texas, there are two options for sealing criminal records.
Expunction
The first method of sealing criminal records is referred to as expunction.
Certain records of criminal offenses can be removed via expunction in circumstances in which a person was not arrested or tried, but not criminally convicted, or the conviction was overturned/thrown out. Expunction was made available in Texas as a way to keep innocent people from suffering the consequences of a criminal record for a crime they did not commit.
Expunction is possible in the following situations;
A defendant was charged, but the criminal case was dismissed;
A defendant was put on trial, but found not guilty, innocent, or acquitted;
Or, if the accused was convicted in the court of law, but the conviction was thrown out, or overturned.
The expunction process can applied to felony and misdemeanor criminal records.
Certificate of Non-Disclosure
The other method of sealing criminal records is referred to as Non-Disclosure.
Preventing the access of criminal records by people outside of law enforcement is the main function of a Certificate of Non-Disclosure and it is available for felony and misdemeanor criminal records. If a defendant has completed the terms of their probation following deferred adjudication, and criminal charges were dismissed, a person may qualify for Non-Disclosure.
Felony Criminal Record Sealing
A convicted felon can file a petition for a Certificate of Non-Disclosure five years after they've completed their community supervision (also referred to as probation/deferred adjudication).
Misdemeanor Criminal Record Sealing
Some misdemeanor criminal records can be sealed immediately after paying your debt to society; others require a waiting period of 2 years before filing any motion for a Certificate of Non-Disclosure. For your convenience, we've listed these offenses below.
Abuse of a Corpse
Advertising for Placement of a Child
Aiding Suicide
Assault Cases
Bigamy
Cruelty to Animals
Deadly Conduct
Destruction of a Flag
Discharge of a Firearm
Disorderly Conduct
Disrupting Meeting or Procession
Dog Fighting
False Alarm or Making a False Report
Harassment
Harboring a Runaway Child
Hoax Bombs
Indecent Exposure
Interfering with Emergency Phone Call
Leaving a Child in a Vehicle
Making a Firearm Accessible to a Child
Obstructing a Highway or Other Passageway
Possession, Manufacture, Repair or Sale of Switchblade Knife or Brass Knuckles
Public Lewdness
Riot
Silent or Abusive 911 Calls
Making Terroristic Threats
Unlawful Carrying of Gun by License Holder
Unlawful Carrying Weapons
Unlawful Possession of Firearm
Unlawful Restraint
Unlawful Transfer of Certain Weapons
Violation of Protective Order Preventing Offense Caused by Bias or Prejudice
Offenses Ineligible For Record Sealing/Expungement
Some criminal offenses are ineligible for record sealing and they're listed below.
Indecency with a Child, Sexual Assault, Aggravated Sexual Assault
Incest
Aggravated Kidnapping
Burglary with Intent to Commit Any Above Offenses
Compelling Prostitution (Pimping)
Sexual Performance by a Child
Possession or Promotion of Child Pornography
Unlawful Restraint, Kidnapping, or Restraint of a Child Less than 17 Years Old
Attempt, Conspiracy or Solicitation to Commit Any of the Above Offenses
Capital Murder & Murder Cases
Cases involving Injury to a Child, Elderly, or Disabled Individual
Abandoning or Endangering a Child
Violation of Protective Order or Magistrate's Order
Stalking
Any Offense Involving Family Violence or Domestic Assault
Contact Houston Lawyer Tad Nelson for Help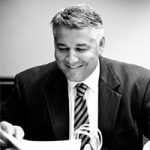 There are several cases in which there's a strong chance that we can have criminal records removed from your background. To discuss the expungement or expunction of criminal records from your background, contact the criminal defense lawyers of the Law Offices of Tad Nelson & Associates by calling us at 713-659-0909.
Houston criminal justice lawyer Tad A. Nelson is Board Certified in Criminal Law by the Texas Board of Legal Specialization and has practiced law in Texas since 1995. If you're fighting to clear your name, you'll want experience on your side. We're ready to help.
Houston Expunction & Record Sealing Lawyers
Tad Nelson & Associates