Sexual assault is a serious criminal charge in which felony ramifications often apply. With Harris County, Texas having one of the largest concentrations of sex offenders in the United States, one can expect aggressive law enforcement from all levels of local law enforcement agencies on all matters involving sex crimes.
Experienced Criminal Defense
Houston criminal defense lawyer Tad Nelson has over 30 years of experience handling intense criminal litigation situations and holds a Board Certification from the Texas Board of Legal Specialization in criminal law. If you're facing criminal charges related to accusations of a sex crime on your part, Houston sex crimes attorney Tad Nelson is the person to talk to.
Residual Penalties for Sex Crimes
If you're convicted of a sex crime in Texas you'll face serious consequences in addition to lengthy prison sentencing that may be imposed by the court in which your case is assigned. If you're represented by the Law Offices of Tad Nelson & Associates, we'll work to fight your charges and avoid the sex offender registration requirement.
Even for a person who serves their time and pays their debt to society, having a criminal record that includes any reference to a sex crime can cause problems for a person who is looking for a place to live, and persons who may be exploring career options later in life.
In short, being found guilty of a sex crime, and having this reflected are a part of your criminal record, is akin to having an albatross around your neck. With the severity & stigma of being tagged a sex offender, it goes without saying that if you've been arrested or are under investigation for a sex crime choosing a criminal defense attorney with a background in forensic science and serious felonies is paramount.
Understanding Sex Related Crimes
Although hundreds of Houston area adults are convicted of sex crimes & sexual assault on a yearly basis, there are also a wide range of people who find themselves accused of possession of child porn, sexual assault, spousal rape, and other sex crimes falsely.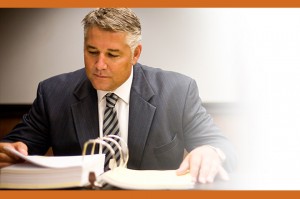 Throughout the history of the United States people have been falsely accused of a number of crimes and rape and related sexual offenses for purposes including blackmail, revenge, spite, and hate, are among them.
This phenomenon of "weaponized sex crime allegations" is well known, documented, and frowned upon by the criminal justice system and the professionals who make it work.
Attorney Tad Nelson is ready to fight your charge if you've been victimized in this way, and you want to stand up to it. If you were falsely accused of a sex crime, and you need to know the best options available to you, contact Houston criminal attorney Tad Nelson immediately by calling the law office at 713-659-0909.
Understanding Sex Crimes