Houston criminal defense attorney Tad Nelson normally takes on some of the most difficult criminal cases that make their way into Texas courtrooms. With a strong handle on chemistry, evidence scrutinization, and forensic science, our law firm continues to have success in court for our clients.
Even in cases in which the defendant is facing a federal criminal indictment, attorney Amber Spurlock, a former federal prosecutor, has the insider knowledge needed to effectively engage the United States Attorney's Office in defense of our clients.
The Law Offices of Tad Nelson & Associates
With nearly 40 years of combined criminal defense and criminal law litigation experience, there are few situations that our legal team will be confronted with that we won't be able to successfully counter.
Many of Tad Nelson's and Amber Spurlock's clients are professionals who are respected in their communities. Our clients expect effectiveness from our legal team, based on our hard-earned reputation and cutting edge forensic training.
Attorney Tad Nelson, firm founder and lead attorney, is a former prosecutor giving us first-hand knowledge of the methodology employed by most Harris County prosecutors. This knowledge comes in handy when criminal trials are called for, the ones that require the need for a tactical and nuanced challenge to the prosecutor's accusations.
A Well Known and Respected Criminal Attorney
Attorney Tad Nelson has also appeared on numerous national media outlets like CNN, FOX News, and others as an expert guest on legal matters of the day, which make the press, and garner national attention.
A History of Excellence
Throughout the course of the history of our law firm we've represented professional athletes, doctors, attorneys, firefighters, oil industry workers, and pride ourselves on also being able to work with defendants who are seeking an affordable criminal defense solution. All of our clients enjoy the confidentiality and professionalism that our operational standards demand.
The Modern, State of the Art Law Firm
Approaching Every Case From a Forensic Perspective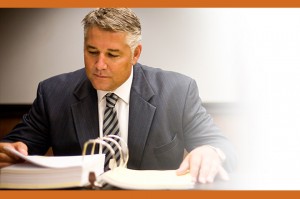 Both attorneys Tad Nelson & Amber Spurlock continue their education by participating in numerous rigorous training programs geared toward sharpening the skills, competence, and effectiveness of the criminal defense bar.
Listed below are a few of the credentials, mentions, and certifications that have been earned as a result of the hard work and dedication of our passionate legal team.
Board Certified* in criminal law by the Texas Board of Legal Specialization®
Recognition by SuperLawyers®**
ACS/CHAL Lawyer-Scientist**
Successful completion of the gas chromatography course.**
Active members of the National College of DUI Defense.**
In addition to the above listed credentials earned by our legal team, both attorneys Tad Nelson and Amber Spurlock are enrolled in university courses which will earn both of them a Master's Degree in Forensic Science.
Need Help? Contact Our Houston based Legal Team
Time is the most precious ally we'll have. If you know you need our help don't hesitate to contact us immediately to schedule a free and 100% confidential consultation so can have an in depth conversation about legal challenges that you may be faced with.
Full Service Criminal Defense
Our legal team will represent you if you've been accused of murder, a drug crime, federal offenses, sexual assault, Internet crimes, theft related offenses, misdemeanor offenses, and all serious felonies. We've never given up on our clients, we've won some cases that have been seen as impossible, and will never give up on you. Call us at 713-659-0909 if you need our help. We'll work with you.
*Applies to Attorney Tad Nelson
** Applies to Both Attorneys Tad Nelson & Amber Spurlock