Just last month, a hit-and-run incident in North Houston left one man dead in what was a four-vehicle crash, according to a ABC 13 news report.
One of the vehicles involved in the wreck was an area school bus. No students were on the bus at the time.
The driver of a silver Ford Taurus ran through a red light, hitting a white station wagon squarely, killing a 36-year-old man instantly. The man who was killed was on his way to pick up his son from the local school, the report states. The driver of the Ford Taurus attempted to flee the scene on foot but was apprehended and arrested by the Houston Police Department.
Police believe the driver may have been intoxicated during the time of the incident and he is facing charges in connection with fleeing the scene, among other possible criminal offenses, according to ABC 13 News. No one else was injured in the wreck.
Texas Hit and Run Laws
In the state of Texas, hit and run laws generally fall into one of two offenses: failure to stop and give information and failure to stop and render aid. In both instances, the defendant is being charged for leaving the scene of a vehicle crash, wherein vehicles or property is damaged or people are injured as a result.
Texas law (Sec. 550.023) dictates that drivers are required to stop and assess the situation following an auto accident, whether that is swapping insurance information or a call to 911 for the other motorist. It's illegal to leave the scene of a crash without connecting with the other driver in some form.
Penalties for those charged with hit and run offenses may be more severe if others were severely injured as a result of the crash.
Specifically, according to Texas law, if you've been involved in an auto accident, you should give the other driver your name, address, vehicle registration number, and insurance information; provide them a look at your driver's license and ability for them to take down your driver's license number; and also, if, beyond the property damage, there have been injuries in the wreck, provide assistance or aid by calling emergency personnel or arranging for the person to be transported to the hospital in some other way.
A violation of the hit and run laws in Texas will likely result in enhanced penalties. In Texas, a first-time DWI is a Class B Misdemeanor, which carries a fine of up to $2,000, a jail sentence between 72 hours to 180 days and a driver's license suspension of between 90 days and 1 year. Penalties increase for the number of DWIs you've had and if injures resulted from the crash.
A DWI in which someone was injured is a third degree felony, which carries a prison sentence of 2 to 10 years in the state penitentiary, a fine of up to $10,000 and a driver's license suspension of 180 days to 2 years.
If You Were
Accused

of Hit & Run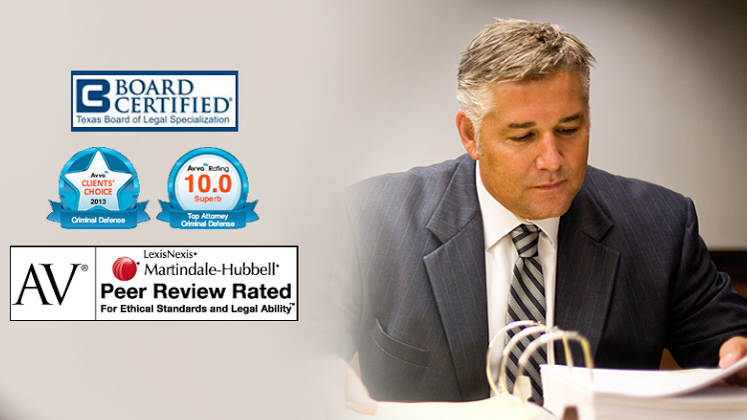 Contact Houston Criminal Lawyer Tad Nelson
If you're facing charges related to DWI and hit and run, you should contact legal defense immediately. The lawyers at the Law Offices of Tad Nelson & Associates have years of experience defending clients facing these charges and can help mount the best defense possible.
Contact Houston criminal lawyers Tad Nelson & Amber Spurlock at the Law Offices of Tad Nelson & Associates today if you need help.
Hit & Run Cases
Houston Criminal Lawyer Tad Nelson • 713-659-0909