Over the past 5 to 10 years drug trafficking offenses involving illegally obtained prescription drugs has been on the rise in the Houston area.
Whether these drugs are obtained by "doctor shopping", by illegal manufacture, or from border towns near the southern Texas border with Mexico (according to the DEA), an increase in arrests, drug overdoses, and prosecution of prescription drug related offenses, has been on the rise.
This has resulted in stiffer punishment and longer prison sentences for prescription drug related crimes in Texas. In fact, over 8 million Americans currently use prescription drugs illegally – without a formal prescription.
With a growing number of people on prescription drugs, illegally, a sharp uptick in the number of overdoses & accidental deaths has been noted.
The State of Texas & Prescription Drugs
Lawmakers in the State of Texas have responded with targeted law enforcement on doctors who illegally write prescriptions or "scripts", enhanced sentencing for anyone caught manufacturing drugs – prescription or otherwise, and prison sentencing on par with offenders convicted for dangerous illegal drugs like heroin or meth.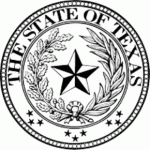 With respect to the a backlash by the State of Texas the need for competent legal defense for accused has increased significantly.
With Attorney Tad Nelson holding credentials as a Forensic Chromatography Scientist, you can be sure that our legal team is adept with criminal cases involving evidence that requires advanced knowledge of chemicals.
After all, the substance you've been arrested for may not have been illegal in the first place.
Common Illegally Obtained Prescription Drugs
[columns]
[one-third]
Lortab
Xanax
Darvocet
Ocycontin
Concerta
Adderall
Ritalin
Hydrocodone
Valium
Percocet
Vicodin
[/one-third]
[two-third]
There are a large number of prescription drugs that are have a high propensity for addiction. The Texas Controlled Substances Act is clear on the legality or illegality of certain drugs. We've listed the most commonly cataloged prescription drugs that people have been arrested for being in possession of.
Criminal cases involving the possession of prescription drugs are almost always felony drug offenses. If you're facing an upcoming court date in Harris County for a possession of a controlled substance charge involving prescription drugs, contact Attorney Tad Nelson to schedule a time to review your case.
[/two-third]
[/columns]
Penalties for Illegal Possession of Prescription Drugs
| | | |
| --- | --- | --- |
| Quantity | Criminal Classification | Penalty if Found Guilty |
| Less than 1 Gram | State Jail Felony | Up to 2 years in prison – $10,000 Fine |
| 1-3.99 Grams | 3rd Degree Felony | 2-10 yrs. in prison – $10,000 Fine |
| 4-199 Grams | 2nd Degree Felony | 2-20 yrs. in prison – $10,000 Fine |
| 200-399 Grams | 1st Degree Felony | 5-99 yrs. in prison – $10,000 Fine |
| Over 400 Grams | Enhanced 1st Degree Felony | 10-99 yrs. in prison – $100,000 Fine |
Harris County Prescription Drug Defense Lawyer
Police officers in Texas are authorized to immediately arrest, detain, and jail you if you're found to be in possession of any amount of any form of controlled substance.
Regardless of how small the amount, you're facing serious felony charges which will result in serious jail time if you're convicted in the court of law.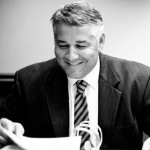 Board Certified® Houston criminal defense attorney Tad Nelson has over 25 years of experience litigating criminal cases on behalf of his clients in The Heights, League City, Galveston, The Woodlands, Sugar Land, Baytown, Katy, Conroe, Pearland, Clear Lake, and other communities in Greater Houston.
To meet with Tad Nelson call our law office at 713-659-0909 to schedule a confidential review of your case.
Afterwards, granted that you've allowed Attorney Tad Nelson to represent you, we'll immediately begin to pull evidence records, police reports, and call witnesses to get down to the bottom of your case and develop a defense strategy.